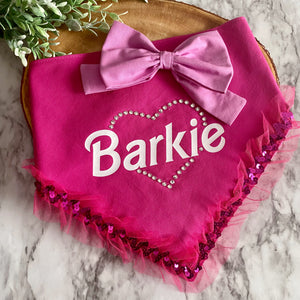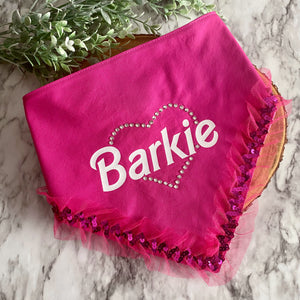 Barkie Dog Bandana
Attention Millennials and all my 80's kids! Barbie is BACK!

get your doggie this fancy bandana, bedazzled and all!

All bandanas are snap on and bows are removable for washing. Do NOT machine wash. Hand wash and hang to dry

Please measure your dog's neck where you would like the bandana to sit and choose a size 2 inches bigger to allow space to move and breathe.

Example: If your dog measures 19" inches, make sure to purchase a bandana that is 21"