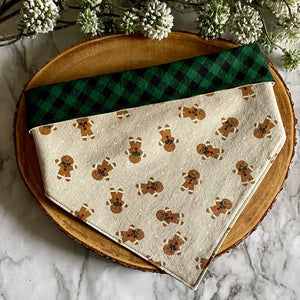 Boho Gingerbread Bandanaa
All bandanas are reversible and snap on.

How to measure:
Measure your dog's neck where you would like the bandana to sit and choose a size 2 inches bigger to allow space to move.
Example: if your dog measures 19" you would purchase a bandana that is 21"